Case Study:
The Poetry of Tools
"Digital poems are not necessarily 'poems' written by 'poets;' they are found in ads, conceptual art, interactive displays, performative projects, games, or apps. Poetic tools include algorithms, browsers, social media, and data… Digital poetry will be perceived as living, because it is living."
— David Jhave Johnston
I'm glad you're on the other side of this glass screen. Using this laptop, the mouse is my avatar, clicking and scrolling for utilitarian means. Most use their devices in an automated way, without reflecting on their gestures. Let's defamiliarize our tools and use them as a vehicle for contemplation.
While living in San Francisco, I noticed a constant evangelism surrounding the newest technologies. Exhibitions tether visitors to goggles and isolate them in virtual worlds. Digital displays react to the movements of those in front of them—an animism that is met with excitement but no further questioning of its appeal beyond pure novelty. I've often felt this failed to make us question how we might interact with digital technology in a conscious, meaningful way. Afterall, technology is only a tool. Better yet, technology is a form of language. Perhaps we are so fascinated by the progress of digital technology because it brings us closer to understanding ourselves.
Tools shape the way we behave. We point, swipe, skim, type, click, send. How can we reconsider the actions we perform in our daily interfaces? Identifying the constraints of these tools can help us recognize their poetic potential. The limited capabilities of technology shaped the appearance of early computer art. Newer works identify these limitations and exploit them as critical, often humorous acts. Some also compile, reconfigure, and build from found content.
This survey of work attempts to organize examples from early computer art, digital translations, and media art within a flexible taxonomy of the poetry of tools.
---
Slow Growth & Slow Death
Is the web living? The question can be answered by the antecedent: it is living because it can die.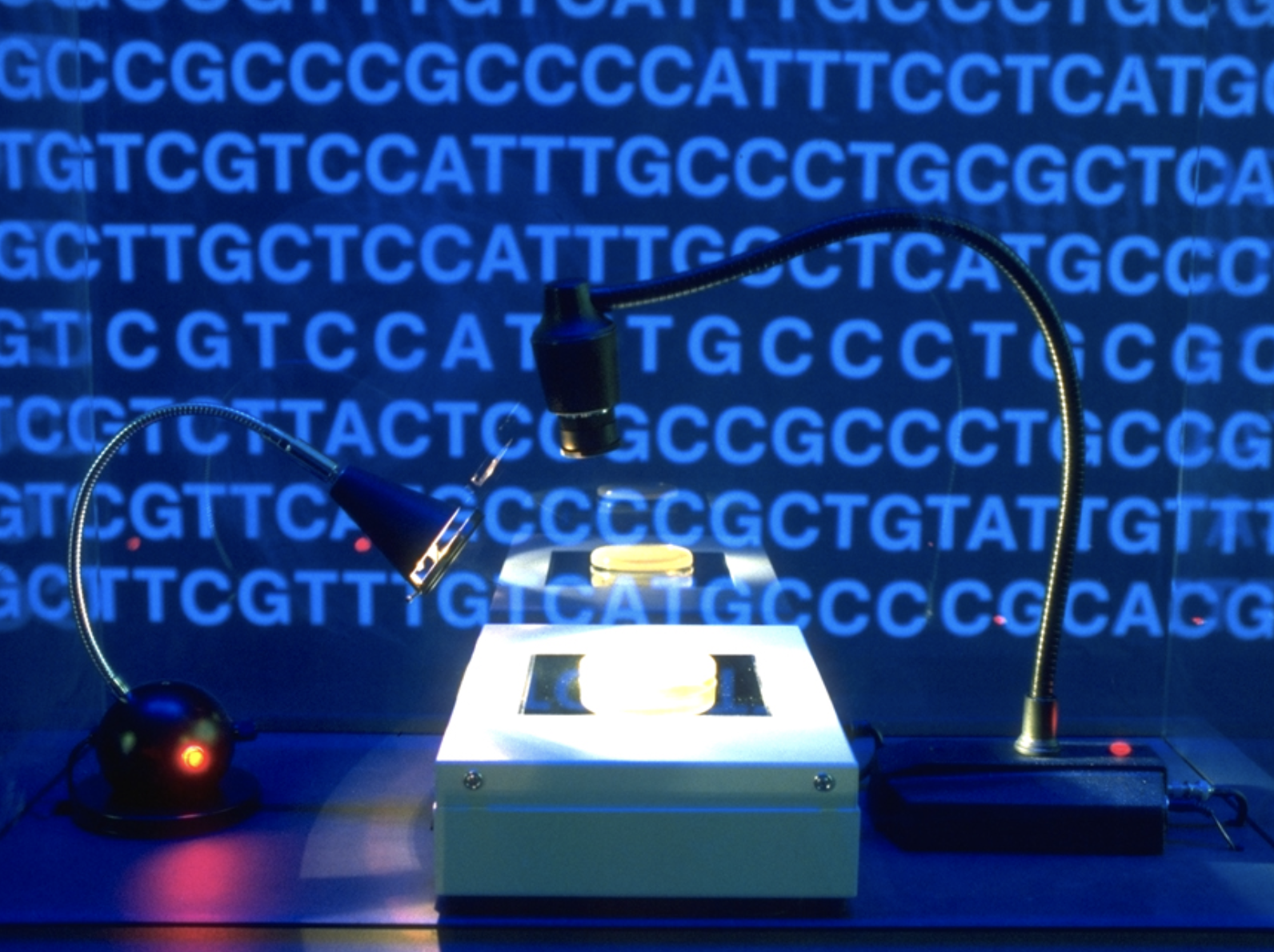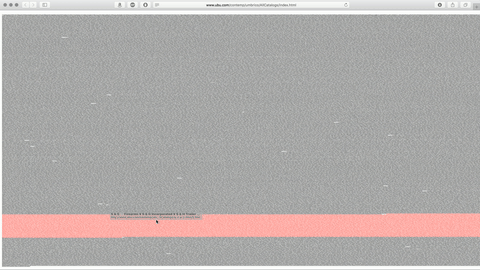 ---
Early Works
In early examples of Human–computer interaction, technological limitations shaped the work, and poetic forms emerged from those constraints. Beyond aesthetics, their constraints also influence how these works were and are consumed. The pace of these pieces, intentional or not, causes the visitor to sit, watch, and listen.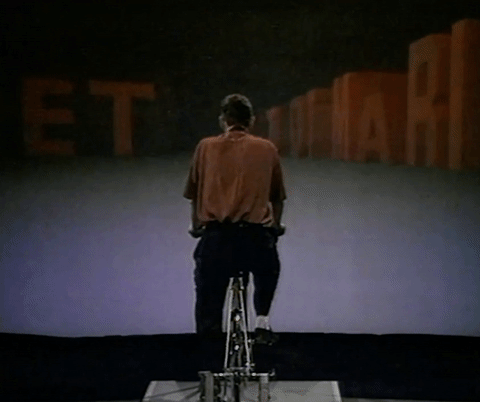 ---
Performing Data
"Data is good for more than computation and extrapolation. It is also meant to be built upon and reassembled. There is prose and poetry and performance to be made from these rows and columns."
— Jer Thorp
While those earlier pieces examined the visible interface that allows humans and computers to interact, these later works explore how to visualize data and make it understandable. While data typically has a pragmatic function, it can be sequenced to criticize the content or showcase the form. Digital poetry can be found in this information by reordering and performing this found material.
---
Removing Function from Form
Rather than reinterpreting data, some artists work directly with the form of interfaces. To separate the aesthetic of the tool from its proposed purpose, the pieces below reimagine the outward facing elements of our tools and browsers.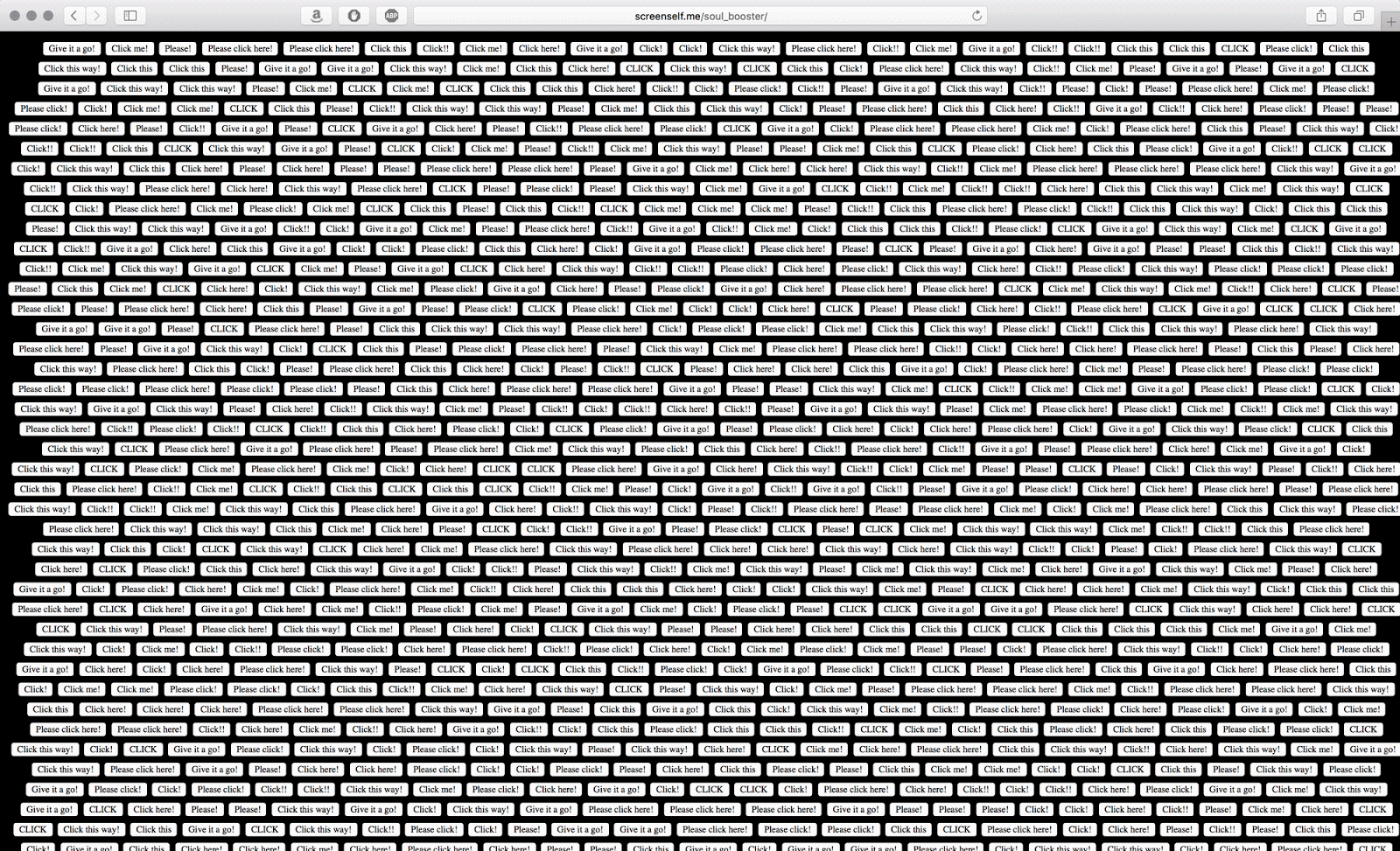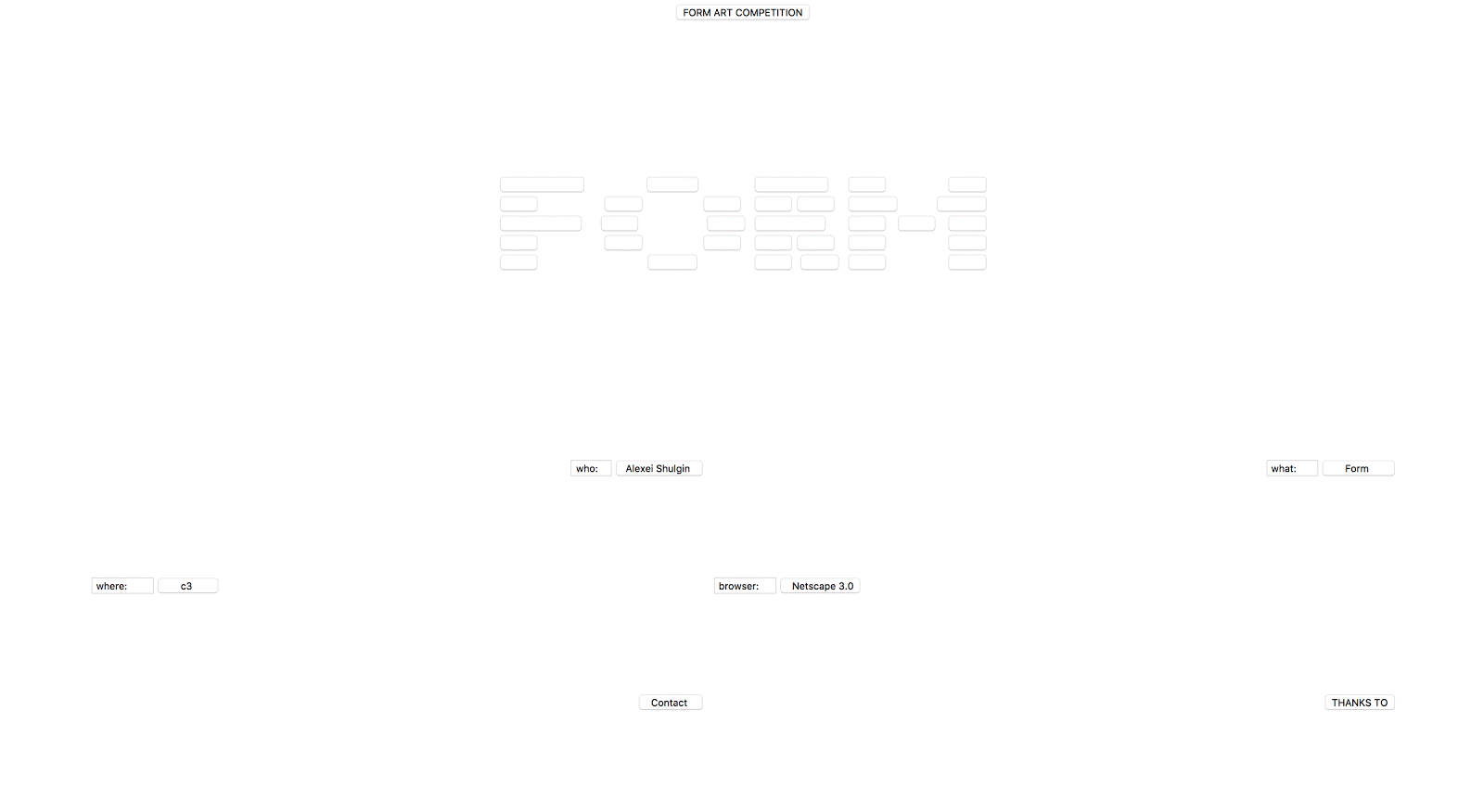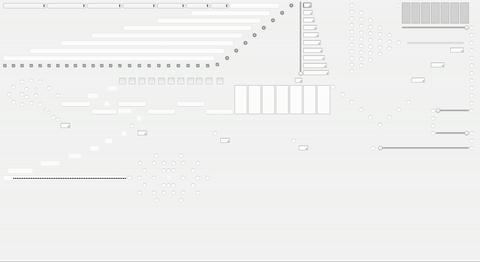 ---
Production of Errors
Like with earlier works, poetic explorations of new technology can result from pushing against a set of technological constraints and reimagining existing works or interfaces. Digital correspondence is part of daily life, and the mistakes that emerge from them — typos, autocorrect, typeaheads — are acknowledged and accepted into modern-day communication. These works embrace these missteps, exploit them as commentary or art or humor, and create platforms for the production of new errors.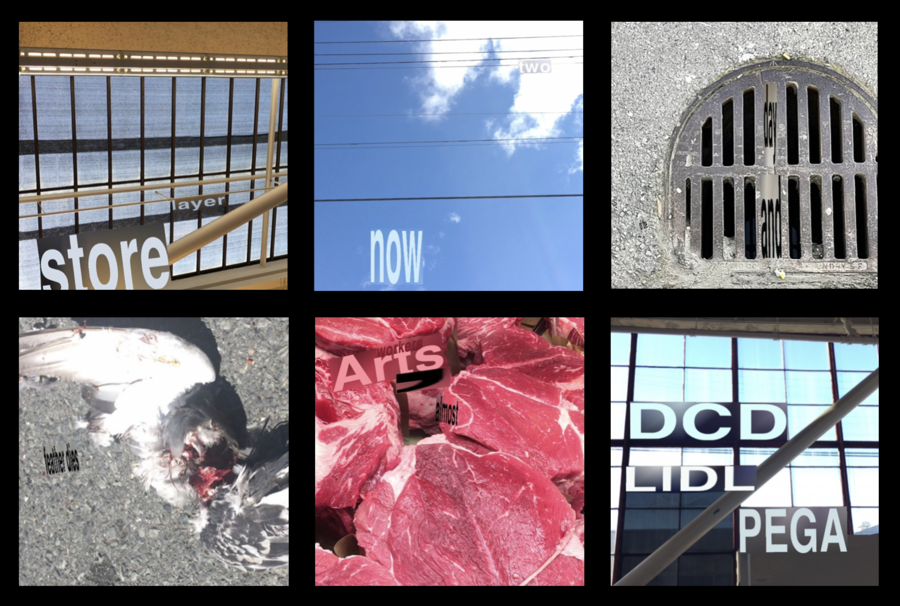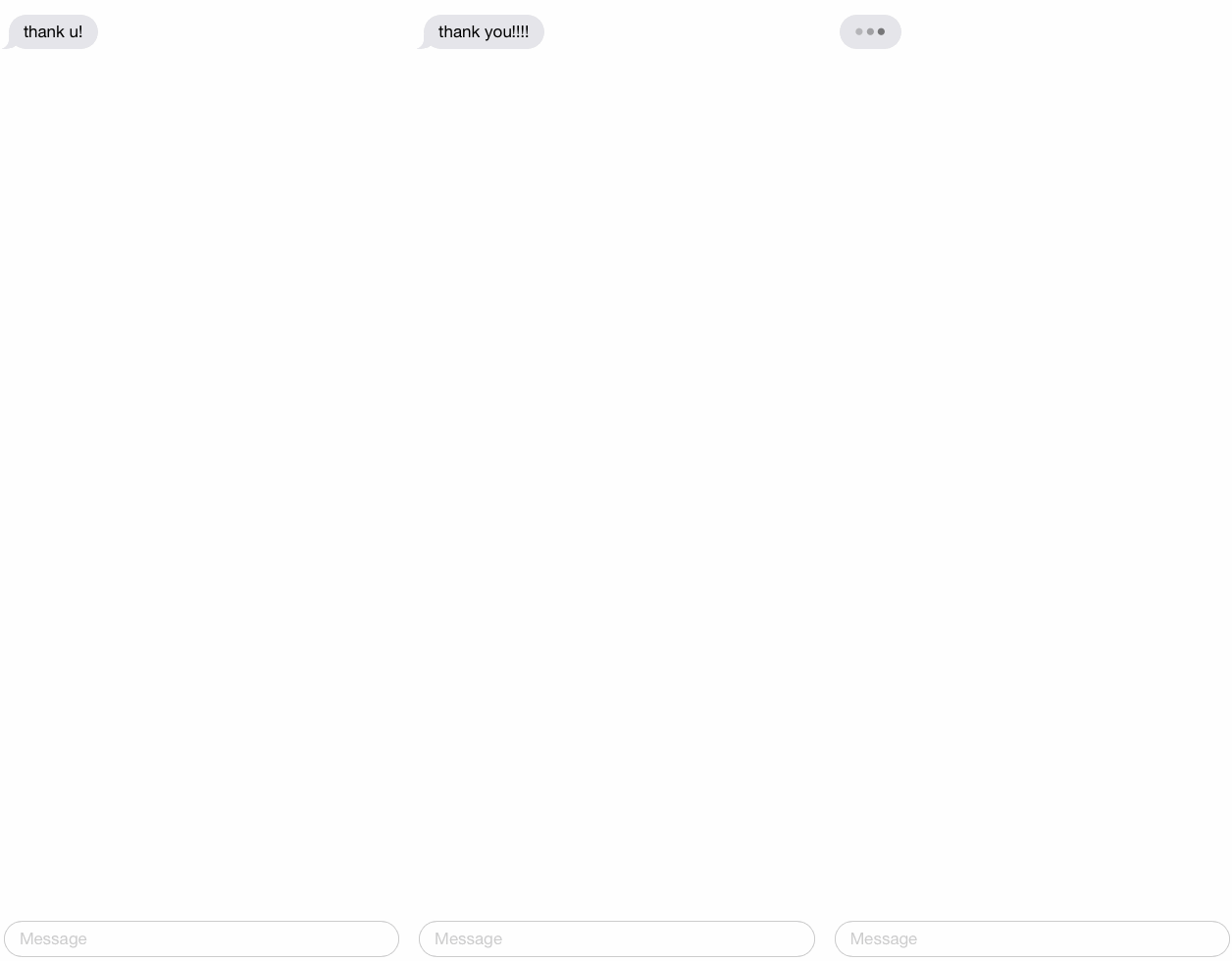 ---
Regeneration
Technology can give new life to old works by preserving it and making it accessible. The original works shown here were experimental at the time through the anticipation or use of new technology (that is now old). Updating them with our current technology can honor their original intention: to push against the boundaries of form and media.
"We're often too quick to imagine that we've actually learned from the past. But new works often tend to recycle the same ideas over and over again into different media. To me this suggests that we might be more open to letting old works speak, that our task might not be so much to make new works but to build new platforms for old works to speak from."
— Rick Prelinger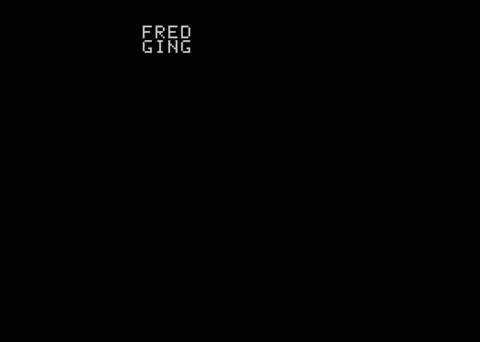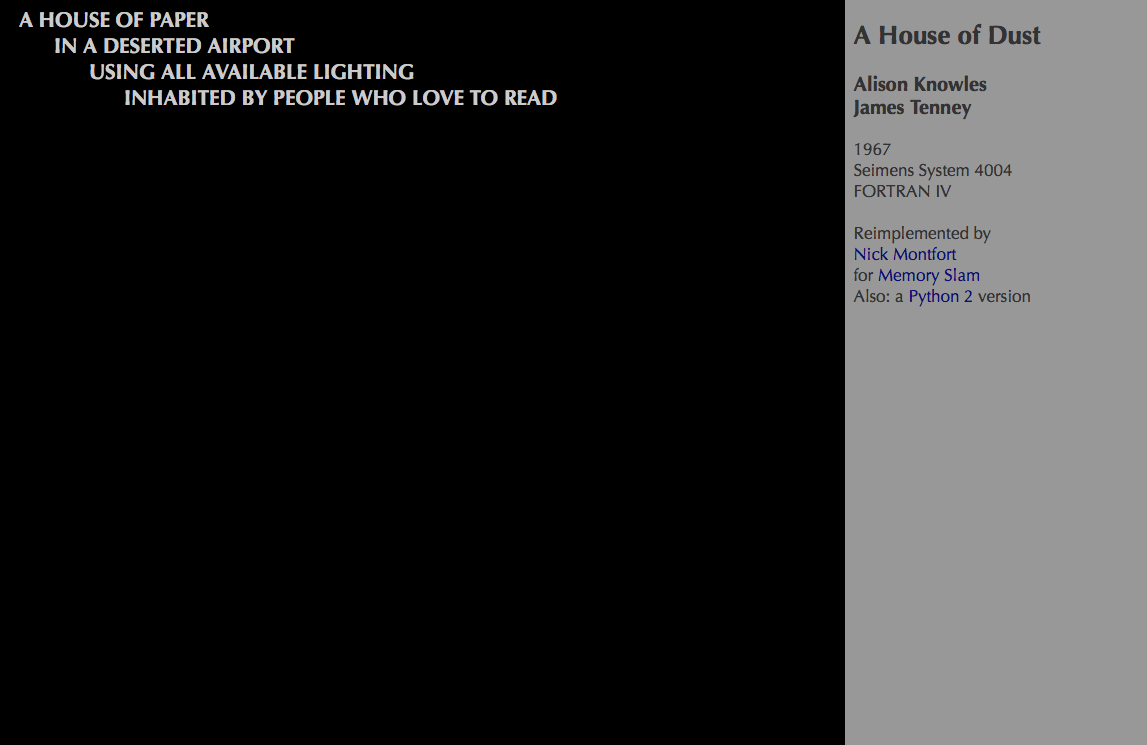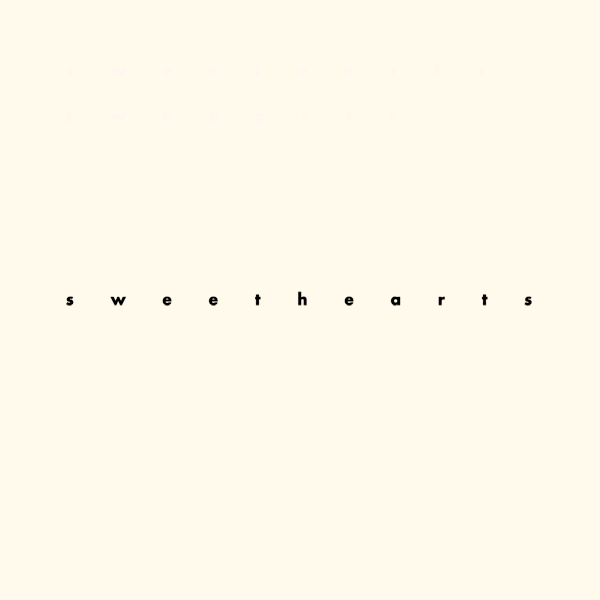 ---
Mindy Seu is a designer and educator residing in Cambridge. She is currently a student in Harvard's Graduate School of Design. Formerly, she was a designer at 2x4 and instructor for Interactive 2 at California College of the Arts.