Case Study:
Queer Technologies
hacked / (body hacks mind)? —Fred Moten and Wu Tsang
This piece offers a survey of works living at the nexus of queerness, the body, and technology, loosely grouped based on shared strategies for remaking and resisting.
---
Dreamscapes and the Transreal
My virtual performance arenas are queer places where the viewer is challenged to adapt to the spirit of my ideas. That's how I act as a performer. I disrupt logic. —Jacolby Satterwhite
In her book The Transreal: Political Aesthetics of Crossing Realities, artist and theorist Micha Cárdenas describes bodies as distributed: not ending at skin, but dispersed electronically. Cárdenas describes a "transreal" identity in relation to media scholar Henry Jenkins' "transmedia" model of communication. In both cases, the prefix trans implies an existence that goes beyond merely crossing boundaries; rather, it suggests a dispersed immersion in multiple technologically enhanced worlds at once. To become transreal, then, is to live in simultaneous realities. The following works unhinge those realities.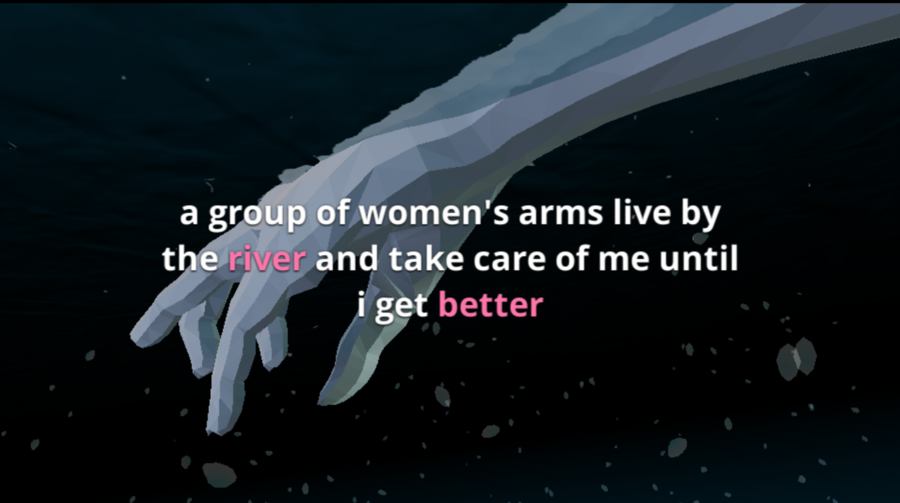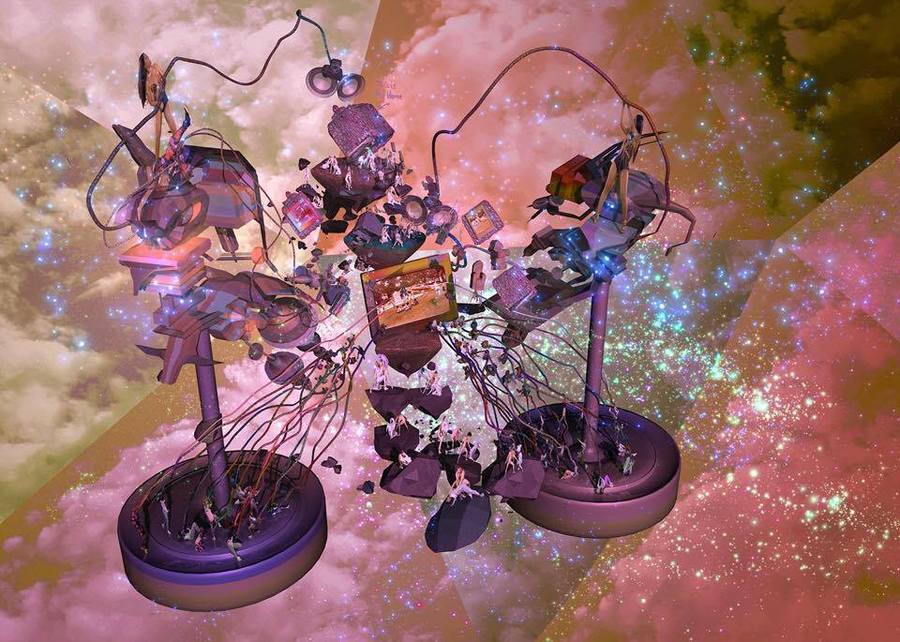 ---
Queer and Feminist Computation
If the languages are finite, then so, unfortunately, are the life possibilities. —Alexander R. Galloway and Eugene Thacker
Media scholar Wendy Chun writes, "programming became programming and software became software when command shifted from commanding a 'girl' to commanding a machine." In the earliest days of programming, Chun explains, women themselves were the computers, and the work was seen as rote, clerical, and unskilled. The invention of software, echoes Gerald Stephen Jackson, spurred an epistemological collapse of programming and problem solving, newly heralding the idea of the individual male genius computer programmer. These projects refuse the embedded masculinity in code at linguistic, structural, and historical levels.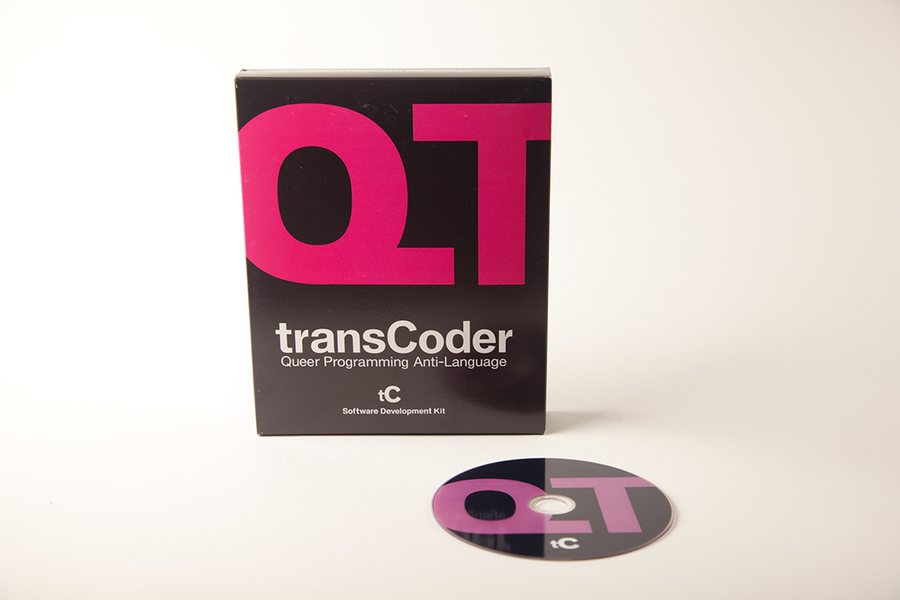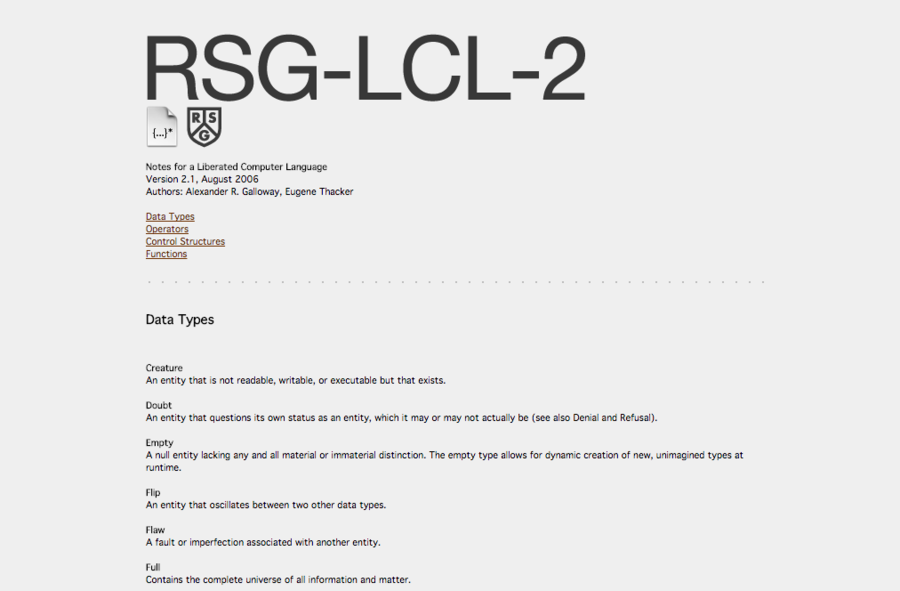 ---
Biopolitical Subversion
I do not want the female gender that has been assigned to me at birth. Neither do I want the male gender that transsexual medicine can furnish and that the State will award me if I behave in the right way. I don't want any of it. I am a copyleft biopolitical agent that considers sex hormones free and open biocodes, whose use shouldn't be regulated by the State commandeered by pharmaceutical companies. —Beatriz Preciado
These artist/activist/scientists, informed by maker culture, combat the pathologization of gender by responding directly (and pragmatically) to histories of non-consensual experimentation and the forced collection of biological material from women of color, queers, the colonized, and the poor.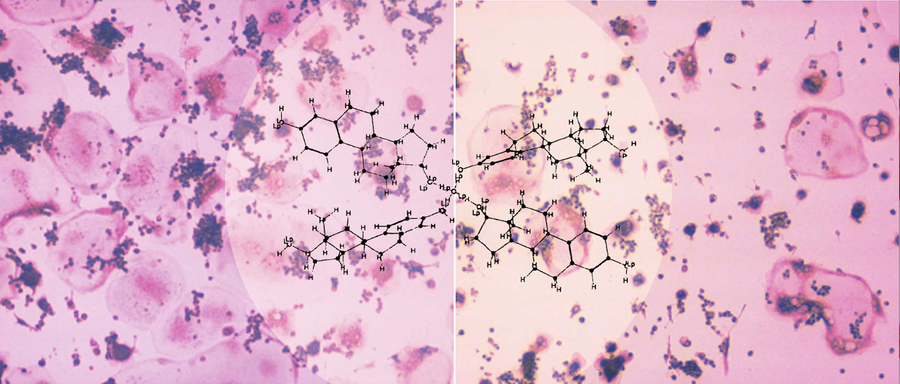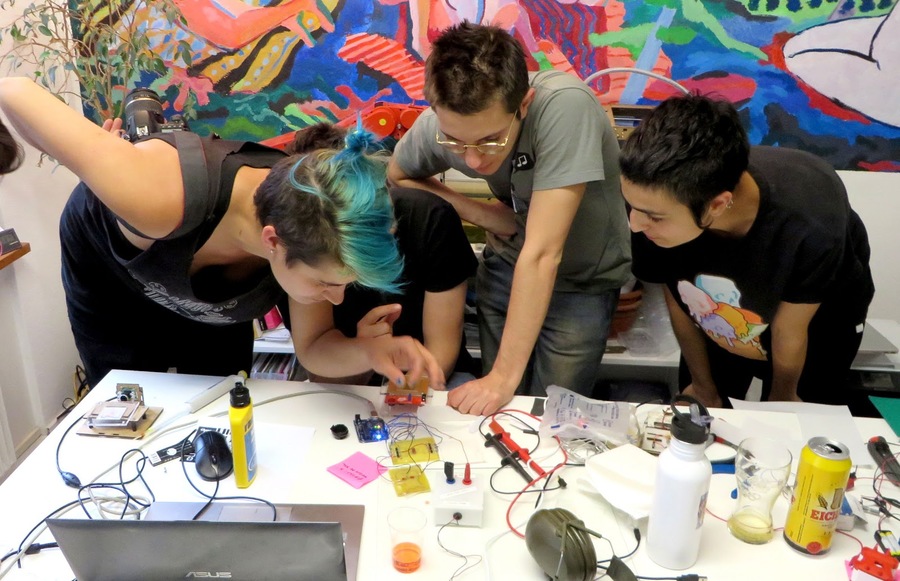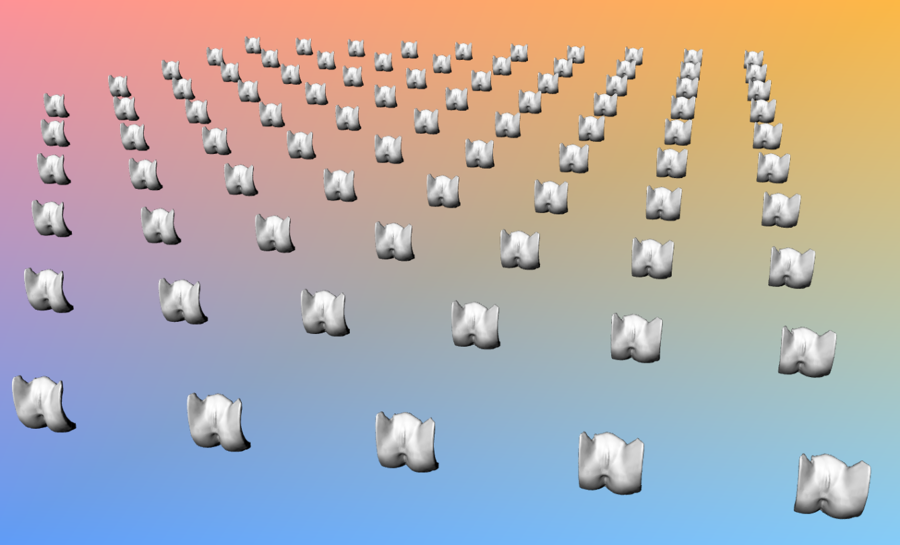 ---
Queer Time, Hypertext, and New Narrative Forms
So what do more human forms of digital play look like?….They look like games that are short, small, and generous with the player's time, that don't want to consume the player, but that invite them into playful engagement. And they look like games that are positive escapes rather than negative ones, experiences that help us to imagine better worlds rather than simply providing temporary reprieve from the one we live in. —merritt k
Queerness is often theorized as a position of being "outside" of—both a stepping out of normative time and space and a falling into the outer margins of history. Sometimes these arenas are inhabited collectively, though not essentially; it's what José Esteban Muñoz would describe as belonging-in-difference. Hypertext and interactivity spawn new chronologies, new forms of reader agency, and new representations of sociality and memory in temporal/spatial outsides.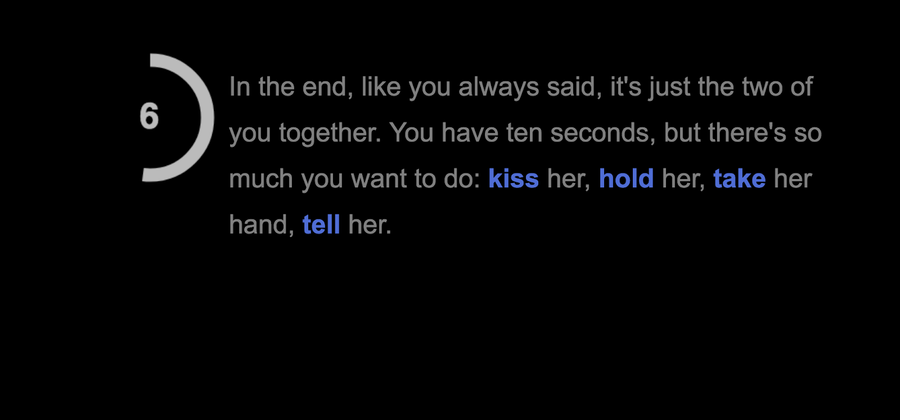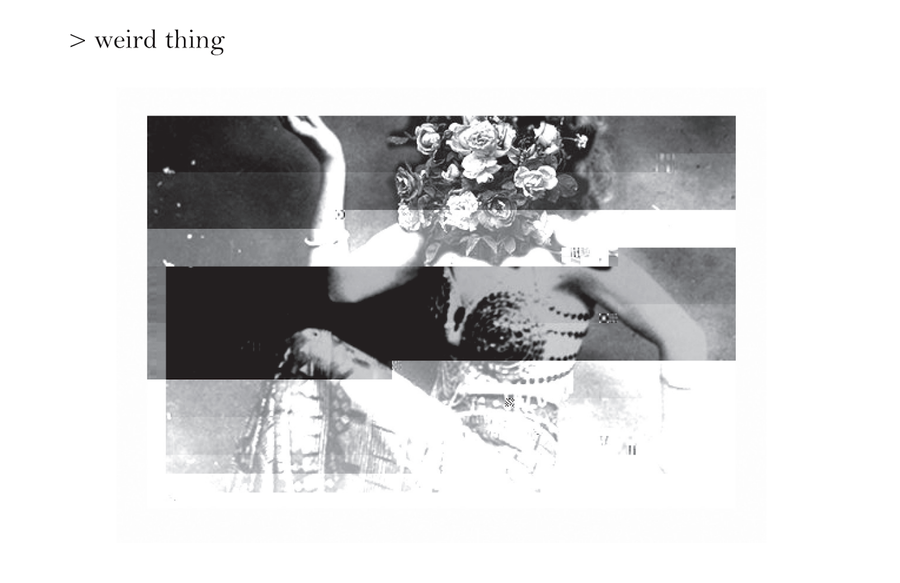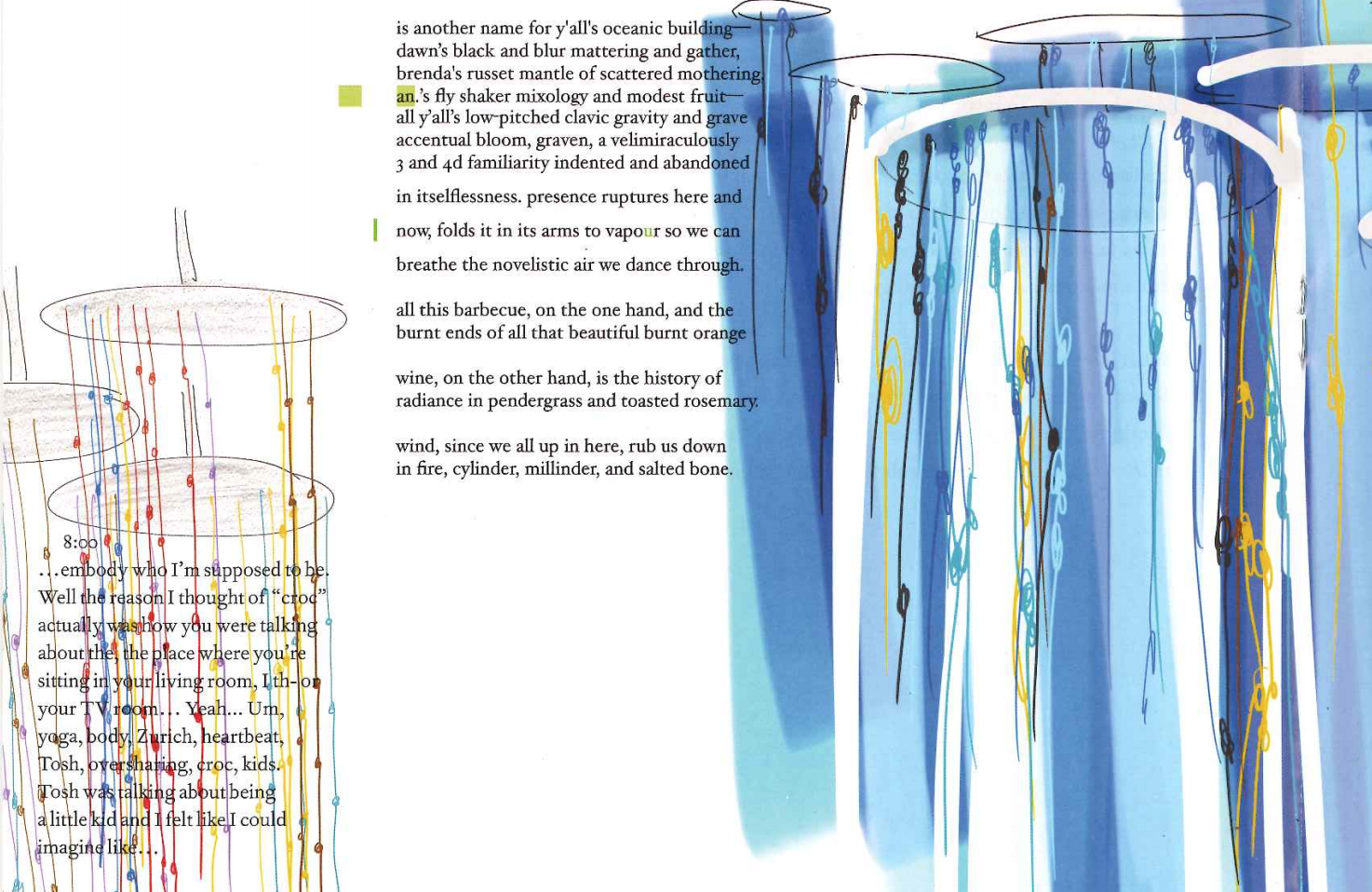 ---
Utopian Plagiarism
The plagiarist (even of the technocratic class) is kept in a deeply marginal position, regardless of the inventive and efficient uses h/is methodology may have for the current state of technology and knowledge. —Critical Art Ensemble
In The Electronic Disturbance, Critical Art Ensemble makes a strong case for the virtues of plagiarism by deeming it not only acceptable, but crucial for techno-cultural production. They write, "This is the age of the recombinant: recombinant bodies, recombinant gender, recombinant texts, recombinant culture."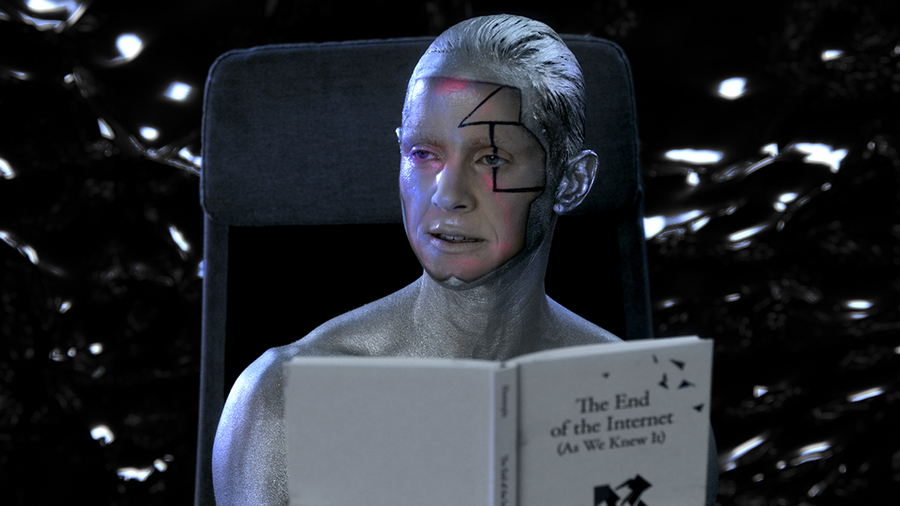 ---
At their core, these strategies aren't new. They don't have to be visible and far-reaching. They're about being resourceful, critical, compassionate; being fed up and unabashed, staying in touch, staying alive, and not accepting any existing narrative for yourself. So long as technology expands, the ones at the margins will turn it on its head. They'll just have all the more tools to do so.
Shea Fitzpatrick is a multidisciplinary artist and writer and a recent graduate of Wesleyan University. She is now based in New York.