Channels
(1/5)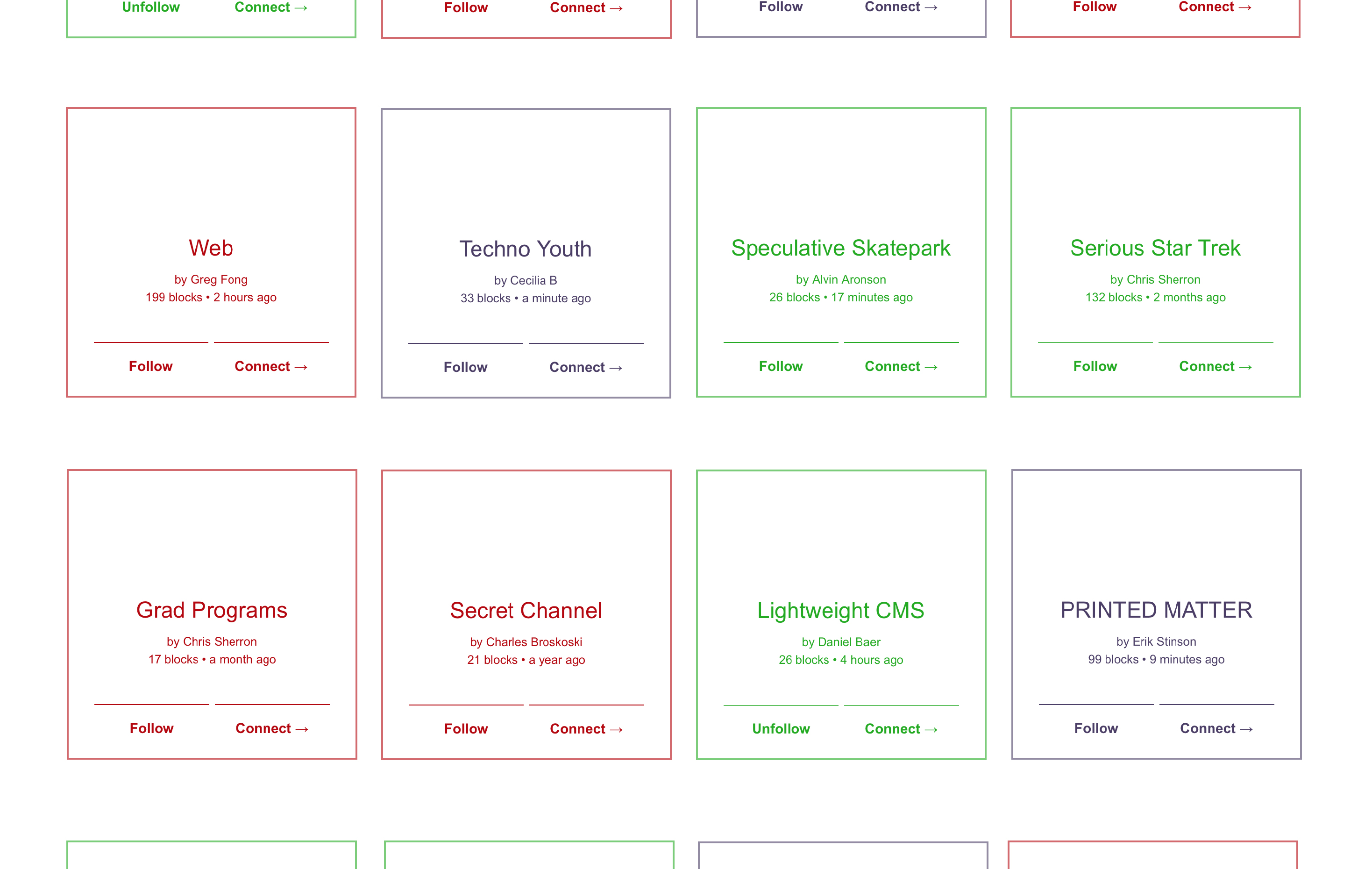 Channels are collections of content. They can be open (anyone can see and add), closed (anyone can see it, only you and your collaborators can add), private (only you and your collaborators can see and add). You can create new channels or search for an existing one on the same topic and contribute to it.
Blocks
(2/5)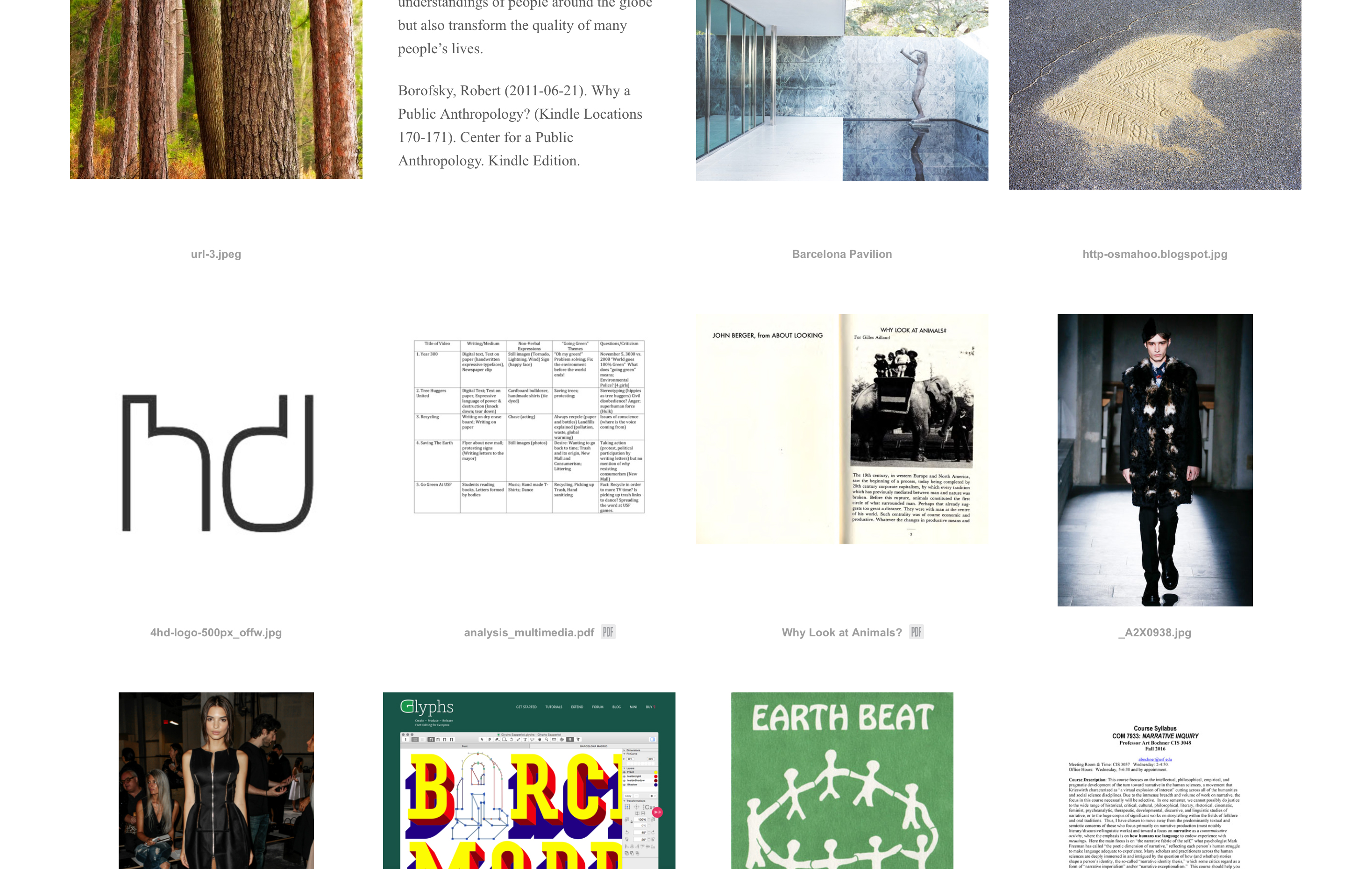 Blocks are the content you connect to channels. A block can be a file or an image you upload, raw text, a link to a website, an embed (Vimeo, YouTube, SoundCloud, etc), a pdf, etc.
Connections
(3/5)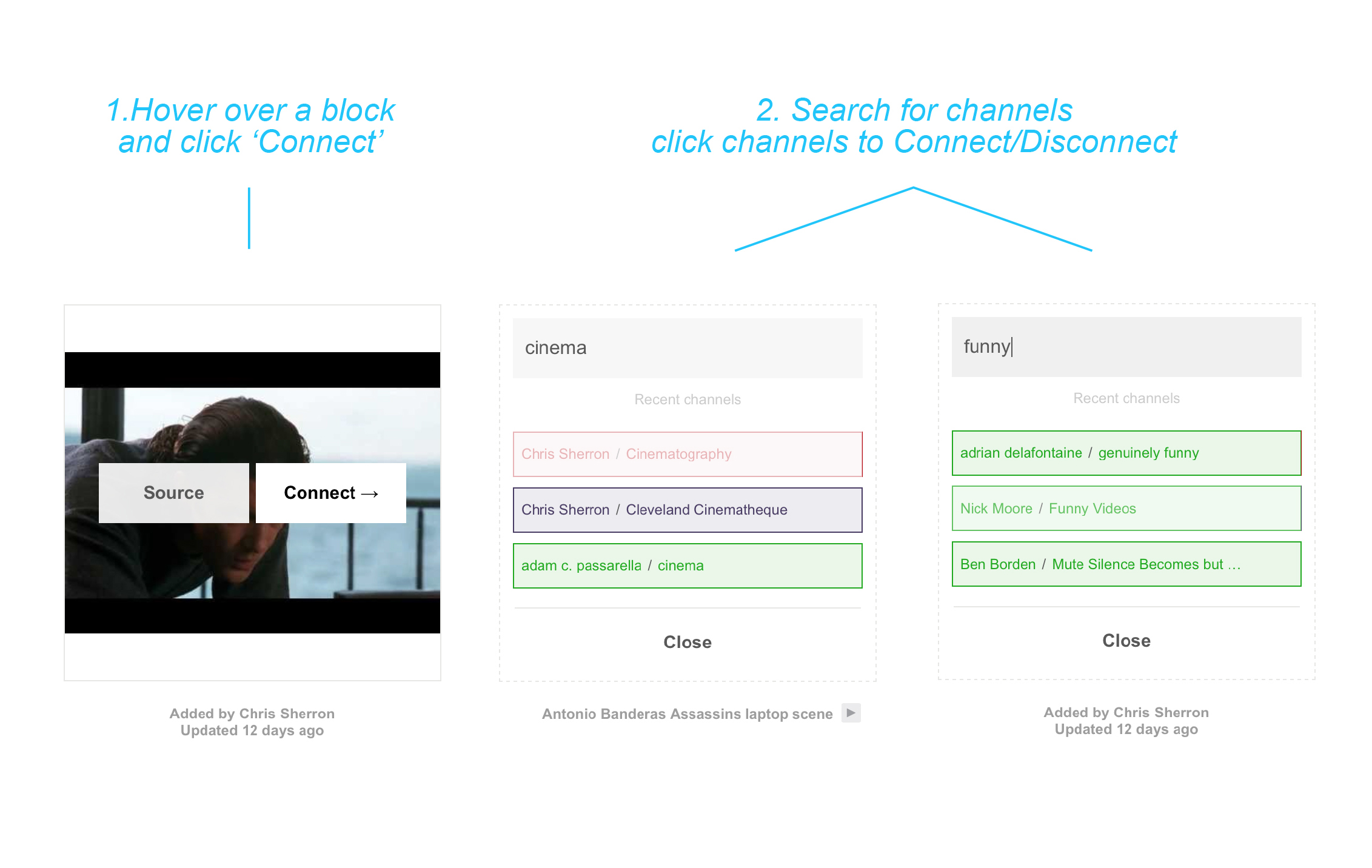 A connection is made when a person puts a block in a channel. Blocks can be connected to your own channels or other people's open channels. Channels can also be connected to other channels.
Profiles
(4/5)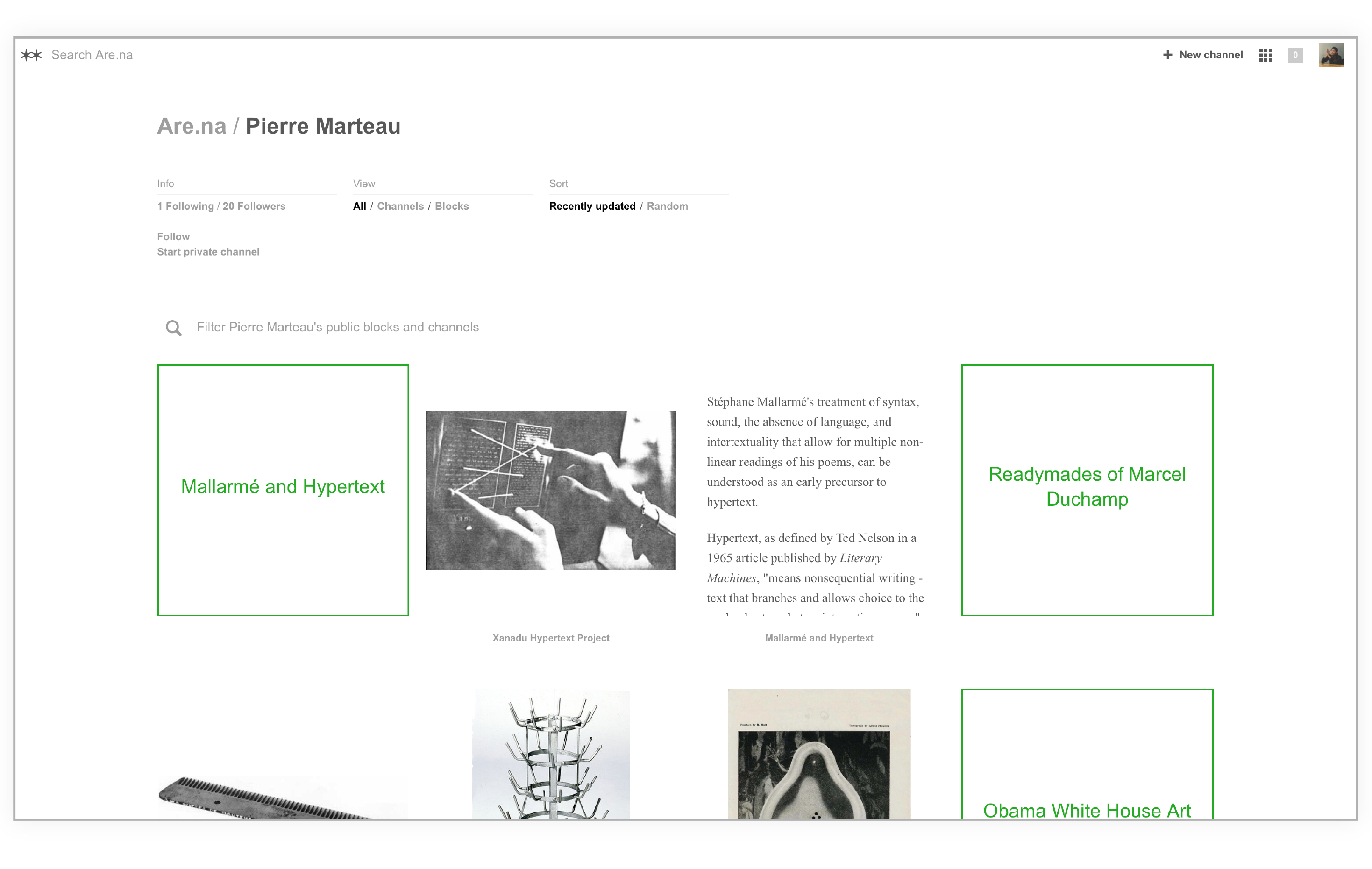 Profiles show a persons most recent blocks, channels, and connections.
Feed/Explore
(5/5)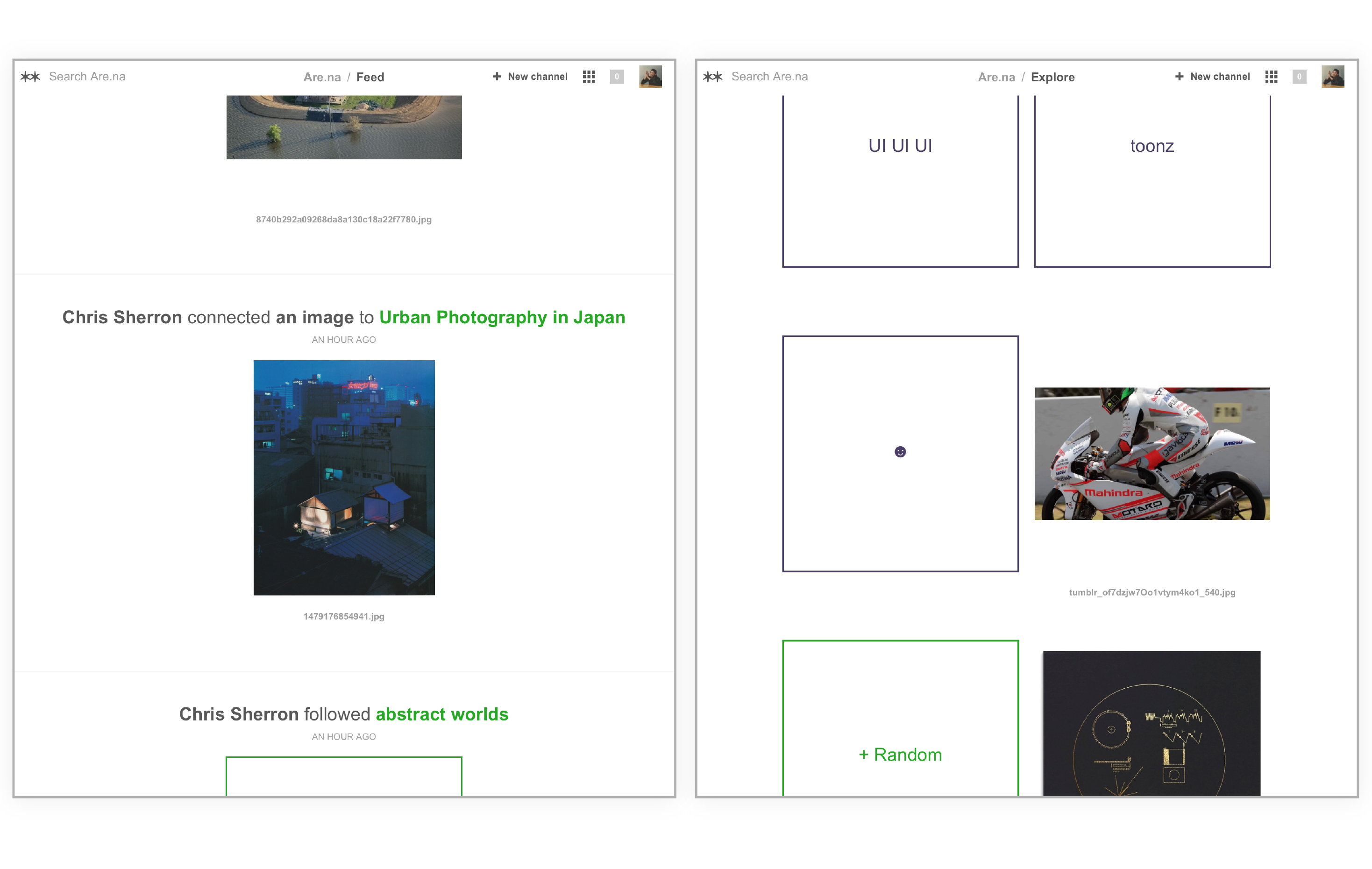 On your main feed you can browse the recent activity of the channels and people you follow, or explore the recent stream of Are.na content from all profiles.